Your hometown source for lumber and hardware
since 1964
---
Dimensional lumber
At BLDRS Supply and Home Center, we offer a full line of lumber products from pre-cut studs to dimensional lumber from some of the finest suppliers in the county. Framing lumber is available in widths of 2"x4" – 2"x12" and up to 20' lengths.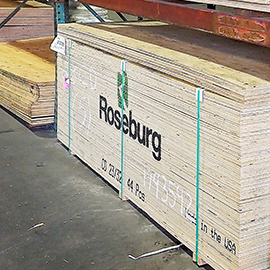 Sheathing
We believe in providing the best possible products at the best possible prices. Our premium plywood products, OSB and flooring underlayment are manufactured by the best names in the business including Georgia Pacific and Boise Cascade.
Windows
Quality windows are one of the largest investments you will make when building a new house or replacing existing windows in your current home. Good quality windows not only increase your home's efficiency but also provide great value when looking to resale. Our full line of windows includes all-wood, aluminum clad and vinyl options in a wide variety of size, style and glass options.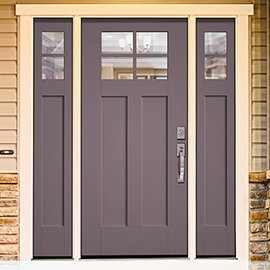 Doors
Our customers deserve the very best when deciding upon a new entry door or replacing existing doors in their home. A broad selection of entry doors is available in steel, wood or fiberglass to offer a lifetime of curb appeal to your home. Our full line of interior doors are available in a variety of panel designs and styles. Patio and screen doors are also available.
Drywall
We carry a complete line of drywall, water resistant wallboard, concrete board and drywall products to complete your project. We stock a full selection of joint compound, corner bead, tape as well as all the tools necessary for the correct installation and finishing for your walls.
Roofing
BLDRS Supply & Home Center offers homeowners and contractors a complete line of roofing products from the industry leaders in the manufacturing of asphalt shingles, fiberglass composite and metal roofing. Our team can also provide a materials list for all roofing needs including underlayment, sealers and coatings to make sure your roofing is installed with the best products available.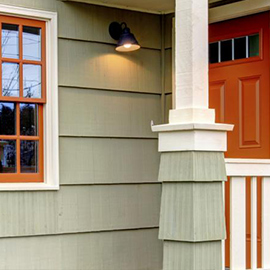 Exterior Siding
Your home's siding is a long-term investment that will reap dividends for years to come so it's important to choose wisely. Our team of professionals can help with the important decision on your home's siding whether its hardboard, concrete board, vinyl or stucco.
Insulation
Our sales staff is experienced in providing the information and service you need for every area of your home. Our options for insulation will not only help lower your utility bills and heating requirements but provide a lifetime of comfort for you and your family. Whether you pick a roll and batt insulation or blow in, your home will become much more efficient in keeping cold air out in winter and reducing the effects of hot temperatures in the summer.
Mouldings
When it comes to finishing your home, mouldings are like the frame on a picture…it enhances the appearance of your interior space. We carry a variety styles and patterns in a wide range of finishes in both wood and vinyl to complete your home's trim.
Address
108 West Colorado Ave.
Trinidad, CO 81082
Hours
Mon-Fri: 7:30am - 5:00pm
Sat: 8:00am - 2:00pm
Sun: CLOSED